توضیحات
https://www.raspberrypi.org/products/raspberry-pi-3-model-b/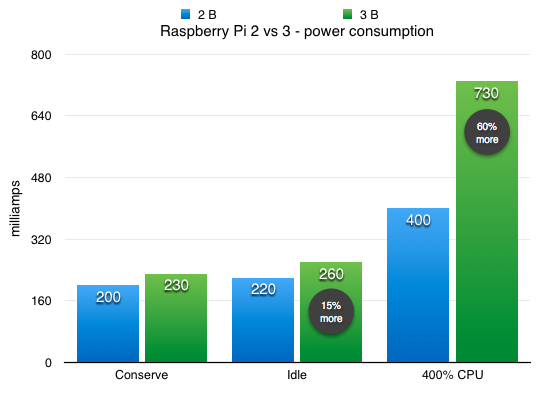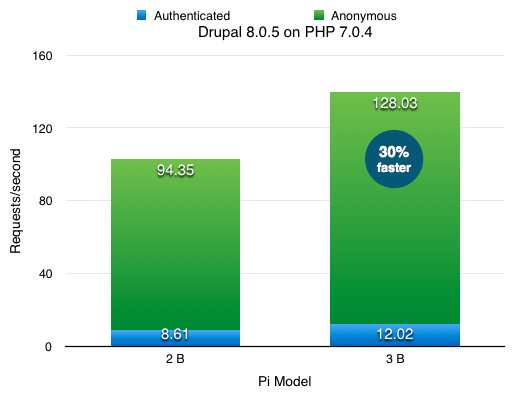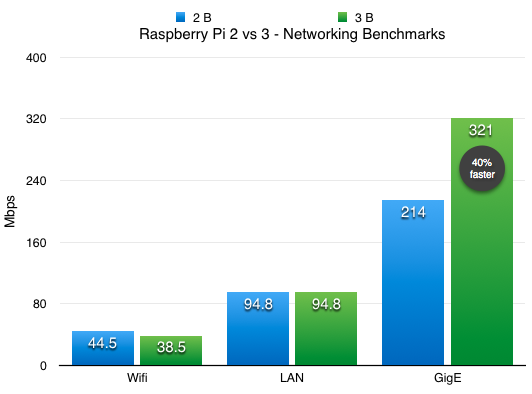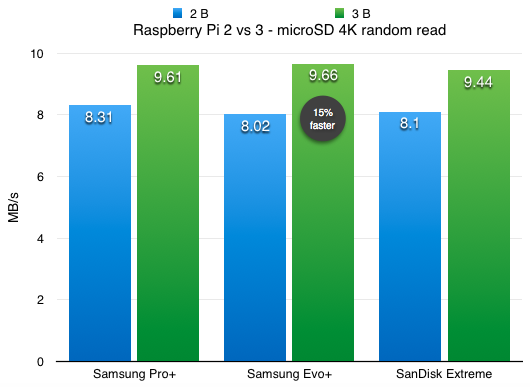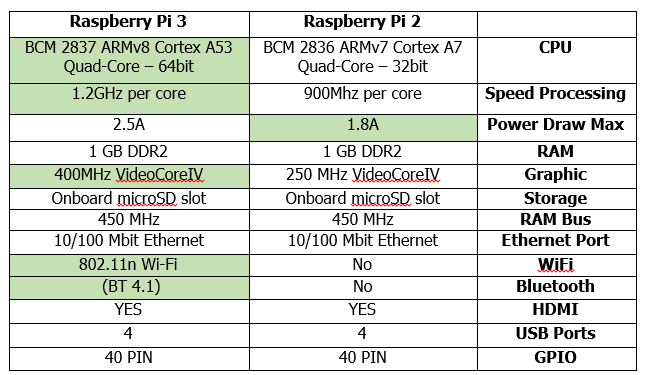 The stunning new Raspberry Pi 3 Model B has landed at ModMyPi! This third generation model maintains the same popular board format as the Raspberry Pi 2 and Raspberry Pi B+, but boasts a faster 1.2GHz 64Bit SoC, and on board WiFi and Bluetooth!
We only stock UK made Raspberry Pi's manufactured in Sony's Pencoed factory in South Wales.
Please Note. It is recommended to use a 2.5A Power Supply with the Raspberry Pi 3
Back-Compatibility note:
The Raspberry Pi 3 Model B has the same footprint and layout as the previous Model 2/B+ version, so will fit all Model 2/B+ items. However, the addition of a WiFi & Bluetooth Antenna has resulted in the ACT and PWR LEDs being moved to the opposite side of the SD card slot. Cases for the 2/B+ with LED light pipes will fit the new RPi 3, but the light pipes will not match up with the LEDs.
Specifications:
Processor
Broadcom BCM2387 chipset.
۱٫۲GHz Quad-Core ARM Cortex-A53 (64Bit)
۸۰۲٫۱۱ b/g/n Wireless LAN and Bluetooth 4.1 (Bluetooth Classic and LE)
GPU
Dual Core VideoCore IV® Multimedia Co-Processor. Provides Open GL ES 2.0, hardware-accelerated OpenVG, and 1080p30 H.264 high-profile decode.
Capable of 1Gpixel/s, 1.5Gtexel/s or 24GFLOPs with texture filtering and DMA infrastructure
Memory
۱GB LPDDR2
Operating System
Boots from Micro SD card, running a version of the Linux operating system or Windows 10 IoT
Dimensions
۸۵ x 56 x 17mm
Power
Micro USB socket 5V, 2.5A
Connectors:
Ethernet
۱۰/۱۰۰ BaseT Ethernet socket
Video Output
HDMI (rev 1.3 & 1.4)
Composite RCA (PAL and NTSC)
Audio Output
Audio Output 3.5mm jack
HDMI
USB 4 x USB 2.0 Connector
GPIO Connector
۴۰-pin 2.54 mm (100 mil) expansion header: 2x20 strip
Providing 27 GPIO pins as well as +3.3 V, +5 V and GND supply lines
Camera Connector
۱۵-pin MIPI Camera Serial Interface (CSI-2)
Display Connector
Display Serial Interface (DSI) 15 way flat flex cable connector with two data lanes and a clock lane
Memory Card Slot
Push/pull Micro SDIO